The Easter period was solid for our Pro-Strategy members with 7 winners from 14 betting races.
There was no big prices or big value, just consistent winners at better than our rated prices.
Here's the results: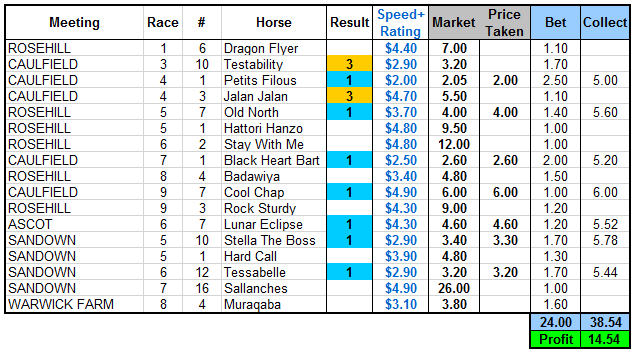 The Pro-Strategy results have been rock-solid all year:
Units Bet: 210.00
Collects: 277.53
Profit: 67.53 units or $3376 betting in $50 units.
Profit on Turnover: 32.16%
Our results are graded to Top Fluc (Wednesday) and BOB (Best of the Best on Saturday) so these are results that anyone can achieve.
What are you waiting for?
Get on board now…